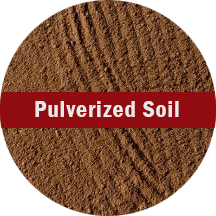 For over 23 years, Slabaugh Services has had the quality pulverized topsoil supply more customers near Beloit count on. For the pulverized topsoil that is first class in helping start grass growth, Slabaugh Services is the preferred landscape, gardening, and pulverized topsoil supply company. We take pride in supplying only the best products and landscape materials. We always take time to communicate with you, the customer, answering your questions, and treating you with respect.
Beloit Pulverized Topsoil Supply
At Slabaugh Solutions near Beloit, you can rest assured you will receive the most professional service and the best quality pulverized topsoil possible. Located in Rock County on the southern Wisconsin state line, Beloit's beautiful city is home to nearly 37,000 people who celebrate a proud legacy of strength, beauty, and diversity. Slabaugh Services is committed to growing our customer relationships and providing the best quality pulverized topsoil supply near Beloit.
Beloit Pulverized Topsoil
Offering first-rate pulverized topsoil products to Beloit, we are the top trusted supplier of all your landscaping needs, including highly popular pulverized topsoil supply. Slabaugh Services has been in the landscaping and soil supply business for the last 24 years specializing in pulverized topsoil for your garden, lawn, and much more. Call Slabaugh Services for a free quote on pulverized topsoil supply and delivery, or to discuss a plan that fits your needs.
Beloit Pulverized Topsoil | Beloit Pulverized Topsoil Supply