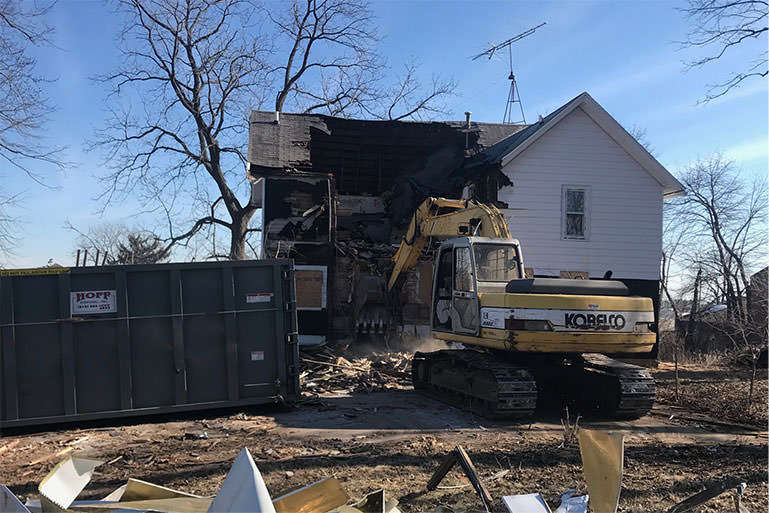 Slabaugh Services specializes in the demolition of small homes, garages, barns, small buildings, and more. We are a licensed Demolition Contractor serving Northern Illinois and Southern Wisconsin. For over the past 20 years, we have delivered the best quality products and service to customers near Belvidere. Slabaugh Services takes pride in what we do and abide by the highest industry standards.
Belvidere Demolition Contractor
If you need the demolition of a structure on your Belvidere area property, the only name you need to know is Slabaugh Services. Belvidere is a welcoming community that offers small-town charm. This Illinois town is known for its numerous murals throughout the city and has 25,585 residents. In a town focused on building a better future, Slabaugh Services is the Demolition Contractor who knows how to help you make room for the new.
Belvidere Demolition
Slabaugh Services can handle all your demolition needs, and our experienced team of professionals puts safety first. We are an insured Demolition Contractor who preps job sites for new construction along with using reliable heavy equipment. Contact Slabaugh Services to request a quote. We are open to the public, so feel free to walk in and meet our team in person. We are the trusted demolition pros who know how to get the job done right!
Belvidere Demolition | Belvidere Demolition Contractor