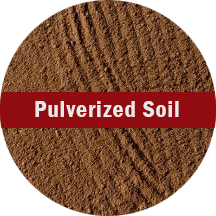 Slabaugh Services offers five-star service along with quality pulverized topsoil that is ready for delivery for your construction or landscaping project. For decades we have been a leading provider of bulk pulverized topsoil supply in the Belvidere area. Our experts look forward to helping you complete your next project in a timely manner.
Belvidere Pulverized Topsoil Supply
Slabaugh Services not only delivers pulverized topsoil to commercial projects, but we are open to the public. Belvidere is a Rockford suburb with 25,585 residents and an ideal community for living and growing. So, if you need a pulverized topsoil supply for your landscaping project, look no further than the team at Slabaugh Services.
Belvidere Pulverized Topsoil
No matter the time of year, Slabaugh Services can deliver the pulverized topsoil you want, with full assurance of accurate weighing. Our customers include homeowners, home builders, landscapers, business owners, and more. We offer state-certified material that meets the requirements of your projects. Call today to request a FREE pulverized topsoil supply estimate.
Belvidere Pulverized Topsoil | Belvidere Pulverized Topsoil Supply