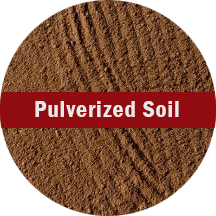 Slabaugh Services delivers the best in pulverized topsoil supply in northern Illinois and southern Wisconsin. Our pulverized topsoil is an excellent option for commercial or home landscaping projects. Slabaugh Services meets the requirements of IDOT certified topsoil and pulverized topsoil, so if you are looking for a sizeable amount of pulverized topsoil supply for your Boone County area project, give our team a call.
Boone County Pulverized Topsoil Supply
Slabaugh Services delivers the highest standard pulverized topsoil at a competitive rate that will add value and nutrients to any outdoor landscaping job. Boone County is in northern Illinois and is part of the Rockford statistical area with 54,165 residents. Our priority is to make sure you are satisfied with our service and get the best in pulverized topsoil supply.
Boone County Pulverized Topsoil
Slabaugh Services supports local businesses by offering the best in various dirt and landscaping options, and when possible, we use area resources for pulverized topsoil. We take pride in timely delivery and accurately weighed products. We are known for offering the best quality pulverized topsoil supply and professional service you can count on. To learn more about our pulverized topsoil supply or to request a FREE estimate, contact us today!
Boone County Pulverized Topsoil | Boone County Pulverized Topsoil Supply