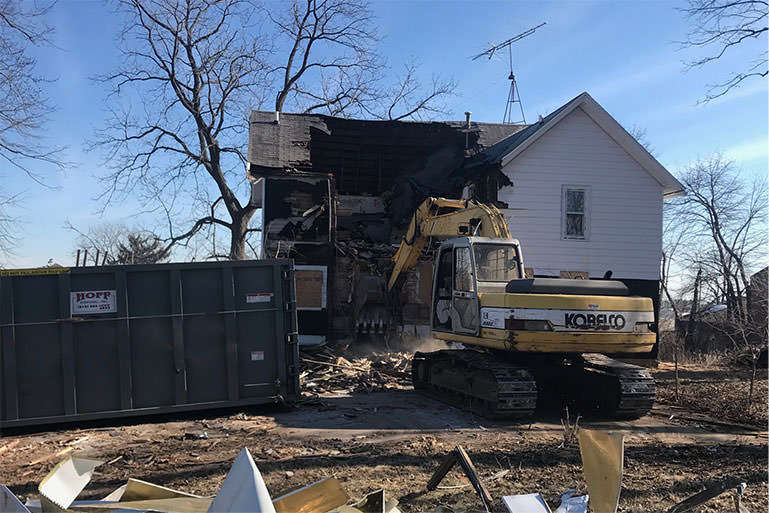 At Slabaugh Services, we provide demolition services for residential and commercial use. For over two decades, we have provided Cherry Valley customers with exceptional service at high levels of success. Our goal as the preferred demolition contractor is to provide outstanding customer service and premium demolition at prices you will appreciate. No matter if you need a small home, garage, or barn demolished, Slabaugh Services will handle the job.
Cherry Valley Demolition Contractor
Contributing to the growing community of Cherry Valley are the services of Slabaugh Services. Located in the Kishwaukee River Valley, the city of Cherry Valley is a great place to call home in Winnebago County, IL. The prime location, reasonable housing costs, and friendly residents make Cherry Valley an excellent place for the 2,800 plus residents. Slabaugh Services is the well-respected and preferred demolition contractor near Cherry Valley.
Cherry Valley Demolition
When looking for a trusted name in the demolition industry, call Slabaugh Services near Cherry Valley. We make it easy for you by providing the prep needed for new construction with demolition. We are well equipped to demolish a property safely and effectively. Call Slabaugh Services today to ask any questions or to request a quote.
Cherry Valley Demolition | Cherry Valley Demolition Contractor