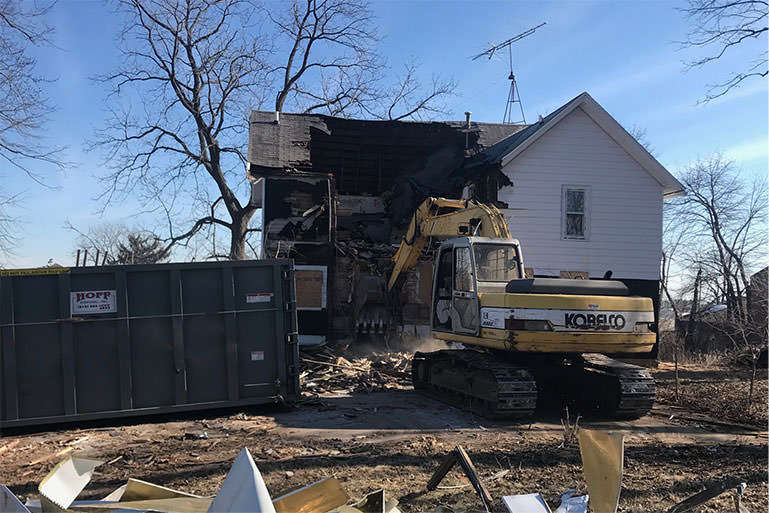 Are you in need of a demolition contractor in the Dixon area? Finding a demolition contractor you can trust can be challenging, but you will be completely satisfied if you call on Slabaugh Services for our demolition services. Licensed, insured, and experienced – we will pay great attention to detail and get the demolition job done right. Choose Slabaugh Services for residential or commercial demolition needs near Dixon.
Dixon Demolition Contractor
Dixon residents rely on Slabaugh Services as their preferred demolition contractor. Dixon has a population of over 15,000, is located in Lee County, Illinois, and was the childhood home of former president Ronald Reagan. Dixon has many opportunities for active living! Dixon residents know they can put their faith in Slabaugh Services for demolition, and everything will get done correctly.
Dixon Demolition
Slabaugh Services is the preferred option for demolition near Dixon because our reputation and experience precede us! We live up to our 20+ year reputation every time, delivering exceptional services at low prices without sacrificing quality. Slabaugh Services is a demolition contractor working with residential and commercial clients. Call us today for an estimate of our demolition services!
Dixon Demolition | Dixon Demolition Contractor