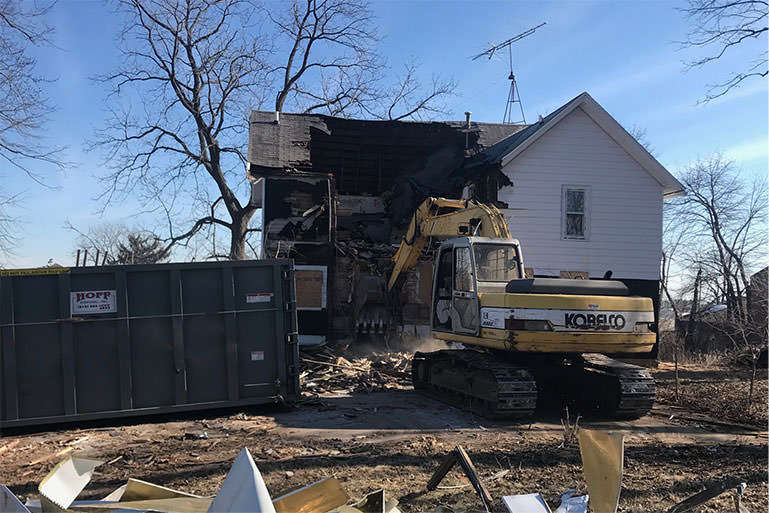 Searching for a trustworthy demolition contractor near Lake Summerset that would be able to help manage some unwanted buildings on your property? Look no further than the professional team at Slabaugh Services to handle any demolition job you might need assistance with near Lake Summerset. With more than two decades worth of experience in handling demolition services, our team will work effectively and efficiently to ensure that your demolition is overseen with extreme care and attention to detail. Your demolition needs will be completed in no time at all when you choose to partner with Slabaugh Services.
Lake Summerset Demolition Contractor
Our hope at Slabaugh Services is to continue to grow customer relationships and provide the absolute highest quality of demolition services to every client near Lake Summerset. The area of Lake Summerset is a gated, lakefront community in the northwest portion of Illinois that provides incredible amenities to residents, quick access to several local communities, and a perfect investment opportunity for any lake enthusiasts. Residents have the busy world at their fingertips with its convenient location near many major cities in the state. Slabaugh Services takes great pride in being the chosen demolition contractor the residents of Lake Summerset turn to for any demolition needs.
Lake Summerset Demolition
Planning the demolition and removal of any building, whether a small shed or a larger home, can be stressful, considering all the small steps involved. Instead of taking this stress on yourself, partner with the demolition experts near Lake Summerset and have them complete your demolition project efficiently. You will have nothing to worry about when Slabaugh Services' technicians arrive at your property in Lake Summerset. The demolition you have been putting off will now be fully taken care of in no time and will leave you wondering why you waited so long before calling Slabaugh Services for any demolition services.
Lake Summerset Demolition | Lake Summerset Demolition Contractor