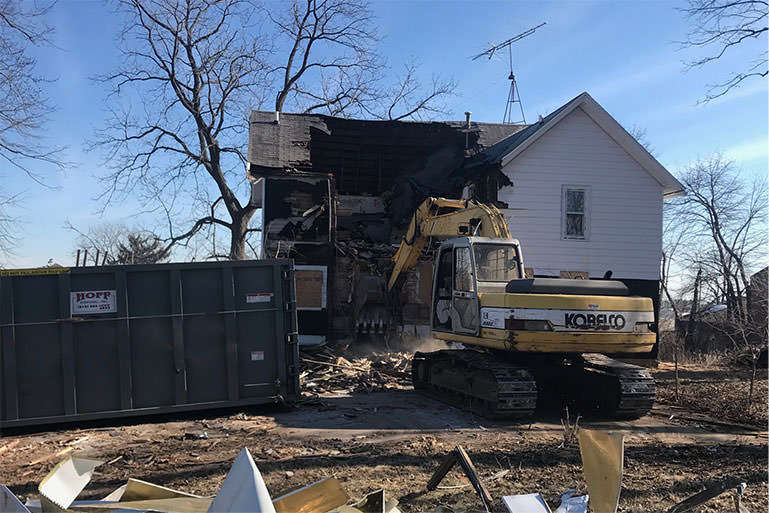 When you need a demolition contractor near Loves Park, Slabaugh Services is the company to count on! Our experienced and certified demolition crew works efficiently to take down unwanted or unsafe residential or small buildings. We have the heavy-duty equipment to remove dilapidated homes, barns, and garages completely. Slabaugh Services is the demolition contractor you need to prep your job site for construction work or clear away unwanted structures and debris.
Loves Park Demolition Contractor
Proud to serve the Loves Park and surrounding community with demolition services are the top-rated demolition contractor, Slabaugh Services. Resting along the beautiful Rock River, Loves Park is known as "the City with a Heart." Loves Park is a close-knit community of nearly 24,000 that depends on Slabaugh Services for reliable demolition of unwanted structures, swimming pools, and much more. You can depend on Slabaugh Services to get the job done right!
Loves Park Demolition
When you need building demolition, driveway or concrete debris removal, or have a partially down structure that needs to be removed, Slabaugh Services is who to call. For over 24 years, our customers have relied on our team for efficient demolition services that will not leave a big mess behind. Our Loves Park customers expect quality, reliability, and satisfaction when they need a demolition contractor, that is why they trust Slabaugh Services.
Loves Park Demolition | Loves Park Demolition Contractor