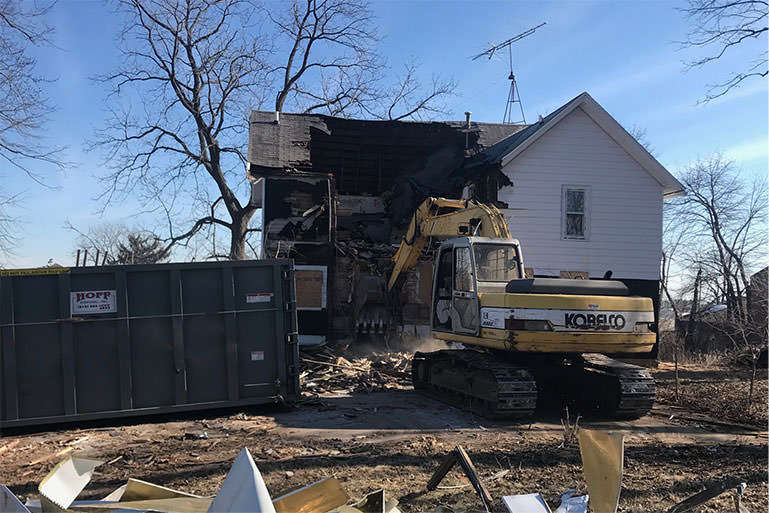 At Slabaugh Services, we provide superior commercial and residential demolition services with a high level of success and satisfied results. Our goal is to provide outstanding customer service and premium demolition services at prices you will appreciate. Whether you need a building raised or land cleared, you don't have to dig deep to find the demolition contractor for your needs. Slabaugh Services right here in Machesney Park is the one to call!
Machesney Park Demolition Contractor
Slabaugh Services of Machesney Park provides effective, environmentally responsible solutions for your specific demolition related need. The friendly village of Machesney Park is one of the most sought after places to live. Located along the beautiful Rock River, Machesney Park has had significant growth to nearly 25,000 residents. The preferred demolition contractor service for Machesney Park is the well-respected Slabaugh Services, known for exceptional service.
Machesney Park Demolition
With years of experience in heavy-equipment operations and demolition projects, Slabaugh Services is the demolition contractor to trust for all your residential and small structure demolition needs. If you are considering making changes and need land clearing, broken concrete removal, or an unsafe structure was torn down, contact us today for a free quote. We are confident that one call to the demolition contractor Slabaugh Services is all you need!
Machesney Park Demolition | Machesney Park Demolition Contractor