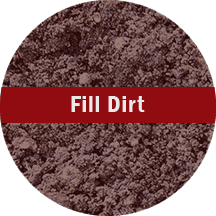 When you are working on all of these projects and tasks in Rockford, there is one name that you should always have saved and turned to when you need supplies like a clean dirt fill, and that is Slabaugh Services. The time of year has come when many people spend their free time in their gardens, sprucing up the look of their yards or beginning some projects that have been put off for quite some time. Since 1988, our team has provided residential and commercial properties with the materials they need to create a landscape that flourishes.
You could search the internet for hours or even days, but you will not find another company that compares to Slabaugh Services for the level of quality materials and staff ready to help your next project in Rockford. The city of Rockford is the fourth largest in the state of Illinois, with nearly 170,000 residents that have chosen to live here. Rockford is situated along the banks of the Rock River and boasts a gorgeous waterfront community aesthetic. Choosing a professional service that will help with a rather large task, Slabaugh Services will never disappoint.
Slabaugh Services is different than others near Rockford as our team has decades of knowledge, experience, and skills and even tries to use local businesses for the materials we offer our customers. Filling a humungous hold, you have to be very careful with the materials you use, and with the clean fill dirt that Slabaugh Services offers, you will be mindful of just that. In no time, all of your divots and holes in your Rockford property will be safely and responsibly taken care of with the expert assistance of the incredible staff at Slabaugh Services.
Rockford Clean Fill Dirt