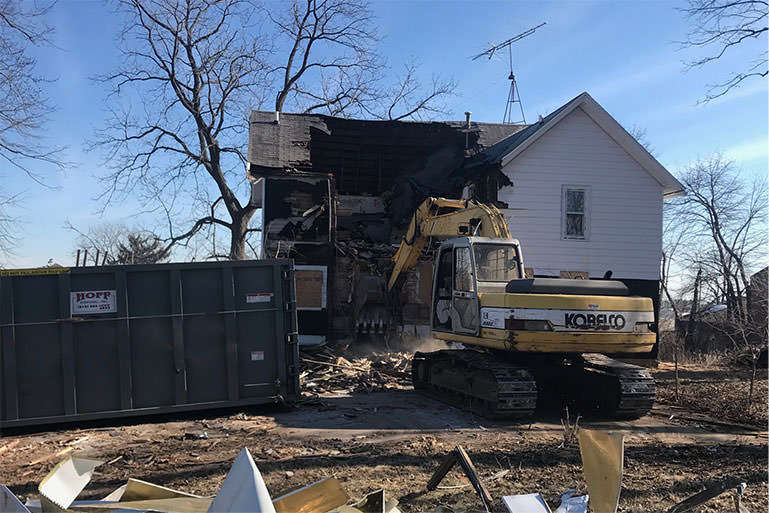 If you are searching for a licensed Demolition Contractor for a residential or commercial project near Rockford, contact Slabaugh Services. Our crew has over 20 years in the industry, and we specialize in the demolition of small homes, garages, barns, small buildings, and more. We offer premium demolition services at a competitive rate. Slabaugh Services has a reputation for integrity and getting the job done right.
Rockford Demolition Contractor
Our demolition process uses the highest degree of safety and will fit your construction site needs and budget. Rockford, Illinois, is a thriving city with a rich history and picturesque beauty. The 152,871 residents of Rockford can trust Slabaugh Services for all their demolition needs. As a Demolition Contractor, our goal is to help you clear your property in budget and on time.
Rockford Demolition
Slabaugh Services demolition will transform your property by eliminating any unwanted structures. We are the Demolition Contractor who keeps our word and makes it possible for you to get quality demolition work at a fair price. Contact Slabaugh Services to request an estimate for your upcoming demolition project. As a reliable demolition expert, we ensure that every detail from start to finish is handled professionally and carried out with the highest safety standards.
Rockford Demolition | Rockford Demolition Contractor