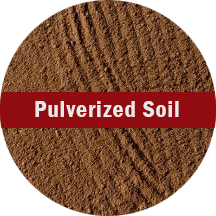 Are you looking for a pulverized topsoil supply for a state-funded project or home landscaping job? If so, Slabaugh Services offers IDOT certified topsoil and pulverized topsoil that will meet those requirements. Since 1998 we have specialized int different topsoil blends in the Rockford area.
Rockford Pulverized Topsoil Supply
Slabaugh Services delivers the quality pulverized topsoil you want at a competitive rate. Rockford is a growing northern Illinois city located on the banks of the Rock River and the 5th largest city in the state, with 153,000 residents. Our priority is to make sure you are satisfied with our service and pulverized topsoil supply.
Rockford Pulverized Topsoil
Slabaugh Services supports local businesses, and when possible, we use area resources for pulverized topsoil. We take pride in offering the best quality pulverized topsoil supply and professional service you can count on. To learn more about our products or to request a FREE estimate, contact our team today!
Rockford Pulverized Topsoil | Rockford Pulverized Topsoil Supply