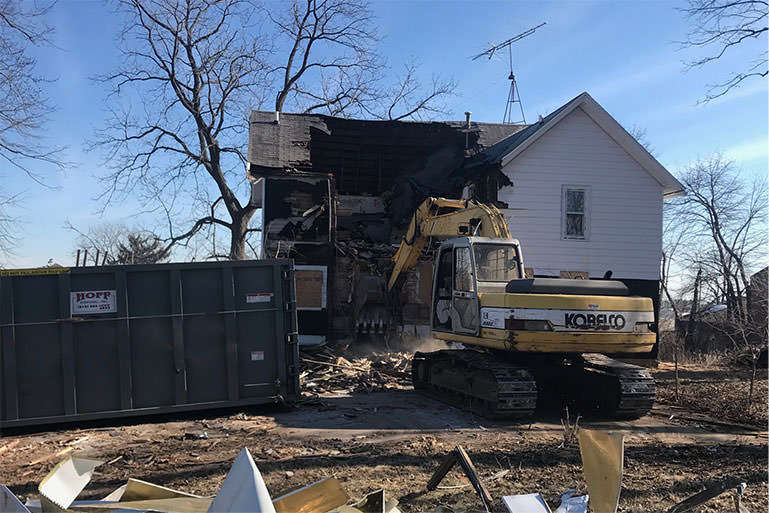 Get the fully insured demolition contractor you can count on in the Rockton area when you contact Slabaugh Services. No matter how large the residential demolition, our team has you covered and takes all the necessary preparations to get those unwanted structures out of your way. Our #1 priority is safety and giving you a quality demolition at a fair price.
Rockton Demolition Contractor
Slabaugh Services offers 24 years of demolition experience and takes pride in efficient demolition services. In the Rock River Valley in Northern Illinois lies the picturesque village of Rockton, which has 7,685 residents. If you are looking for a reliable demolition contractor who will get the job done right, then contact our experienced certified demolition crew.
Rockton Demolition
Slabaugh Services is considered the premier demolition contractor in the area and has a history of successful and safe demolition projects. We commit to providing you with quality service and the use of properly functioning heavy-equipment. From start to finish, you can rely on our team experience to get rid of all your unwanted structures. Contact Slabaugh Services to request a FREE estimate today!
Rockton Demolition | Rockton Demolition Contractor