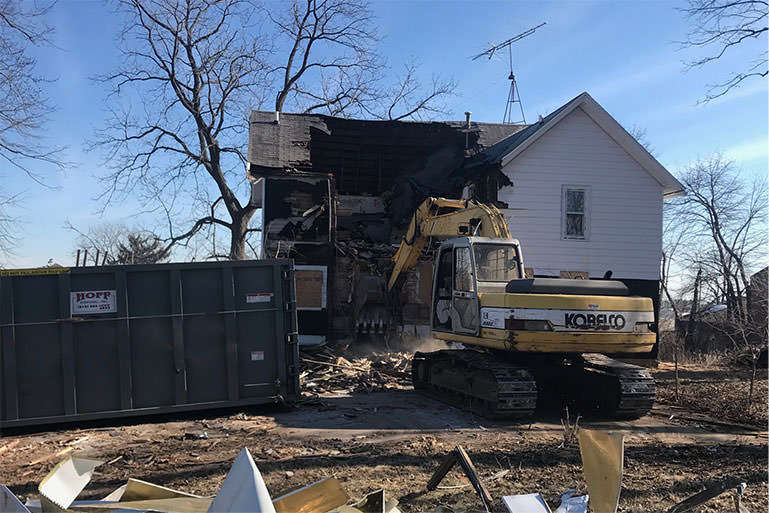 Slabaugh Services is a leading demolition contractor in Northern Illinois and Southern Wisconsin. We are a fully insured and licensed demolition expert that will help Roscoe area residents get rid of unwanted and unsightly structures. Our team specializes in the demolition and removal of small homes, garages, barns, and more! So, contact us today for a FREE estimate!
Roscoe Demolition Contractor
Get the demolition contractor who delivers top service at a competitive price. Slabaugh Services takes each demolition serious, and we do our homework to make sure all the appropriate prep work is taken care of for a smooth transition. The Chicago, Illinois suburb Roscoe has experienced rapid growth and has 10,785 residents who can count on us to be a reliable demolition contractor.
Roscoe Demolition
Slabaugh Services will get your demolition job done right. As a demolition contractor, we work hard, so you do not have to. Our team of professionals use the highest industry standards, and we will not cut any corners. We are open to the public, so feel free to walk in and meet our team in person. Request your FREE no-obligation estimate today from Slabaugh Services!
Roscoe Demolition | Roscoe Demolition Contractor