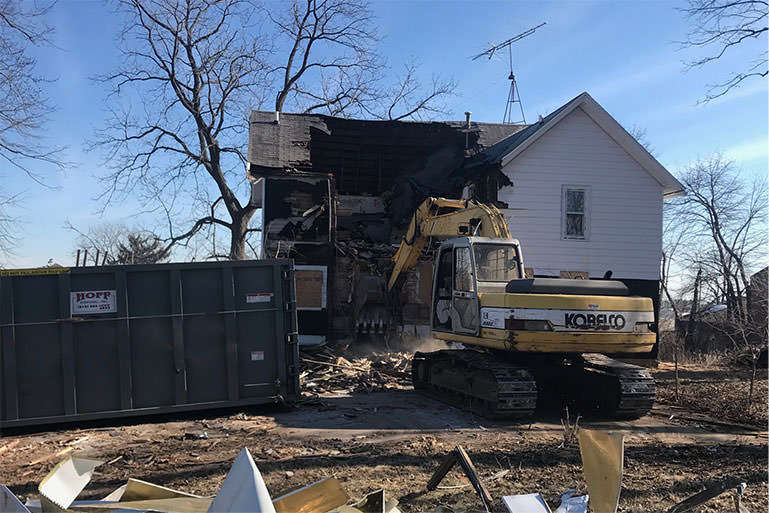 Slabaugh Services is a local Demolition Contractor who specializes in the demolition of small homes, garages, barns, small buildings, and more. If you are searching for a licensed Demolition Contractor serving Northern Illinois and Southern Wisconsin, contact our team. Our goal is to provide the best commercial and residential demolition near South Beloit. Slabaugh Services upholds the highest industry standards and offers a competitive price.
South Beloit Demolition Contractor
Many buildings that do not have the proper upkeep become dangerous. Get the structural demolition near South Beloit from Slabaugh Services. South Beloit is a charming northern Illinois town with the motto, "Growing with Small Town Values," and has7,892 residents. In a town focused on growth Slabaugh Services is the Demolition Contractor who can expand possibilities by giving you a clean slate.
South Beloit Demolition
Slabaugh Services puts safety first while giving you a hassle-free demolition, and our experienced team of professionals will handle all the details. We are an insured Demolition Contractor who preps job sites for new construction along with using reliable heavy equipment. Contact Slabaugh Services to request a quote. We are open to the public, so feel free to walk in and meet our team in person. We have a reliable demolition crew who will do the job right!
South Beloit Demolition | South Beloit Demolition Contractor