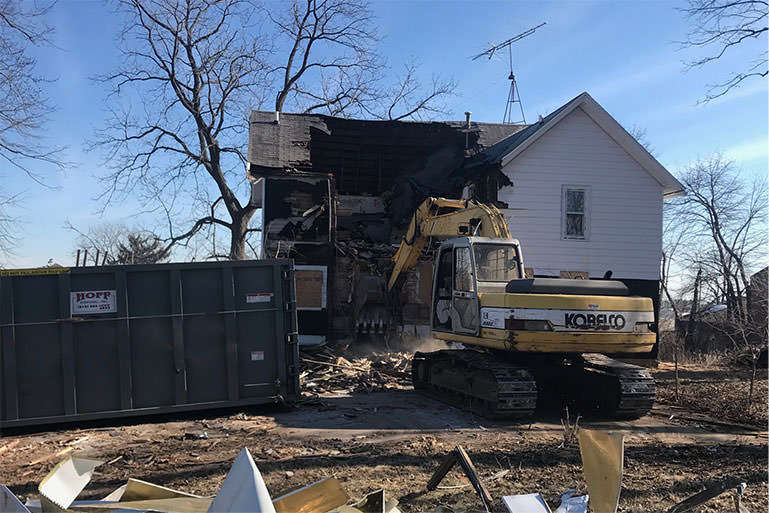 For over 20 years, Slabaugh Services has been a leading demolition contractor near the Southern Wisconsin area. As a leading provider of demolition services, we are your best choice. Our dedication to excellence is unmatched! Slabaugh Services has an experienced team that pays close attention to detail, making the demolition process as safe as possible. Rely on Slabaugh Services as your demolition contractor in the Southern Wisconsin area.
Southern Wisconsin Demolition Contractor
Located conveniently near Southern Wisconsin, Slabaugh Services is the demolition expert, whether commercial or residential. Southern Wisconsin is home to some large cities such as Milwaukee and Madison, but there are also beautiful nature sites and small towns. The friendly and professional team at Slabaugh Services is proud to work with customers by answering questions, educating you, and treating you with the utmost respect. We have the demolition services you are looking for!
Southern Wisconsin Demolition
Slabaugh Services will not disappoint you as your chosen demolition contractor. Our experience allows us to tackle any sized demolition job confidently, efficiently, and safely. We are able to offer competitive pricing on our demolition services, so reach out for your estimate! Slabaugh Services has an outstanding reputation, and we will continue to be the best demolition contractor option in the Southern Wisconsin area.
Southern Wisconsin Demolition | Southern Wisconsin Demolition Contractor