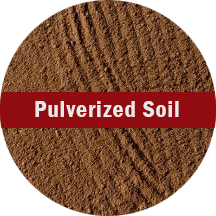 Slabaugh Services is proud to serve Southern Wisconsin with the best-pulverized topsoil around. Pulverized topsoil is lightweight and easy to work with, reducing your project time and minimizing stress! At Slabaugh Services, we have an unmatched large, pulverized topsoil supply in the area. Working with residential and commercial customers, have faith that Slabaugh Services has pulverized topsoil that will be the perfect match for your project.
Southern Wisconsin Pulverized Topsoil Supply
Since 1998, Slabaugh Services has served Southern Wisconsin, and we are proud of our stellar reputation. The Southern Wisconsin area borders Illinois. The name Wisconsin originates from the Wisconsin River. Southern Wisconsin locals know they can rely on Slabaugh Services for the best-pulverized topsoil in the area. We have a wide variety, so you are sure to find what you are looking for. Please stop by to browse our pulverized topsoil supply!
Southern Wisconsin Pulverized Topsoil
Slabaugh Services would love to work with you to provide the high-grade pulverized topsoil you seek. We work with individuals working on small DIY projects and contractors with extensive commercial jobs. Pulverized topsoil is the way to go! At Slabaugh Services, our friendly team will help you navigate our pulverized topsoil supply to find the best option for your Southern Wisconsin project. Give Slabaugh Services a call or stop by today!
Southern Wisconsin Pulverized Topsoil | Southern Wisconsin Pulverized Topsoil Supply