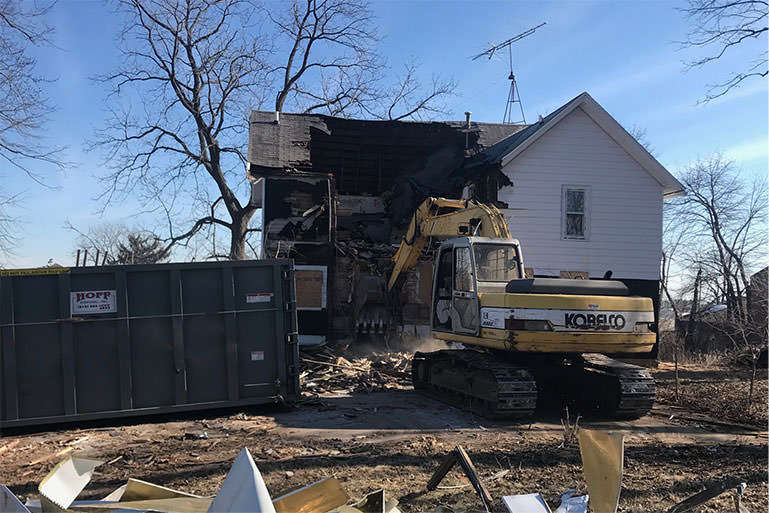 At Slabaugh Services, we are the best demolition contractor for residential and commercial properties. We have proudly provided Stillman Valley customers with exceptional demolition at a high level of success and satisfying results for over 20 years. Our goal as the preferred demolition contractor is to serve premium demolition at prices you cannot beat. No matter what size of the property you need to be demolished, Slabaugh Services will handle the job.
Stillman Valley Demolition Contractor
Contributing to the growing community of Stillman Valley are the services of Slabaugh Services. Stillman Valley is in Ogle County, Illinois. The prime location, reasonable housing costs, and friendly residents make Stillman Valley an excellent place for its over 1,100 residents. Slabaugh Services is the best demolition contractor near Stillman Valley.
Stillman Valley Demolition
When you need a trusted name in the demolition industry, call Slabaugh Services near Stillman Valley. We make it easy for you by providing the preparation needed for new construction along with safe demolition. We can assure you that you will save money and we are well equipped to demolish your property safely and efficiently. Call Slabaugh Services today to ask any questions or to request a quote.
Stillman Valley Demolition | Stillman Valley Demolition Contractor