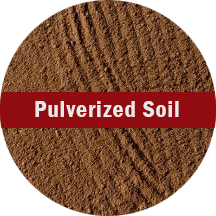 Slabaugh Services offers the highest quality pulverized topsoil ready for quick delivery for your commercial, residential, or construction landscaping needs. For decades we have been a leading supplier of bulk pulverized topsoil supply in the Winnebago County area. Our team of professionals are committed to timely delivery and accurate weighing. Plus, they have expertise in topsoil blends, including pulverized topsoil.
Winnebago County Pulverized Topsoil Supply
Slabaugh Services offers a competitive price on bulk pulverized topsoil for commercial projects, but we are opened to the public. Winnebago County is a thriving county with 295,266 residents making it the seventh most populous in Illinois. When you need a team you can count on to deliver the pulverized topsoil supply your landscaping project requires, look no further than Slabaugh Services.
Winnebago County Pulverized Topsoil
We take pride in being here year-round to serve you. Slabaugh Services provides the best quality products available for fast delivery. Get the pulverized topsoil you want, with added peace of mind of accurate weighing. Our customer base includes homeowners, home builders, landscapers, business owners, and more. Get state-certified material that meets the requirements of your commercial projects. Call today to request a FREE pulverized topsoil supply estimate.
Winnebago County Pulverized Topsoil | Winnebago County Pulverized Topsoil Supply